Atwea College (formerly Workers Educational Association – Hunter) is one of the largest providers of community based adult learning in NSW.
From innovative learning programs to niche skills training, Atwea provides our students with flexible and innovative courses and accredited courses. There are literally hundreds of learning options available at Atwea. Classroom, practical, outdoors, online or in your workplace… the choice can be yours.
From qualifications to courses that are just for fun, Atwea has a team of expert teachers, trainers and tutors that are sure to add great value to your learning experience.
Some of Atwea College's programs have positions available that are funded by the NSW government. More information about this government funding can be found in the Smart and Skilled and Adult and Community Education sections of the Training Services NSW website.
Website: www.atwea.edu.au
Open Monday – Friday from 8.30am till 5pm
289 King Street, Newcastle 2300
Phone: 02 4925 4200
Email: admin@atwea.edu.au
---

Founded in 1986 as part of the O'Hanlon Design Group with O'Hanlon Design Pty Ltd - Landscape Architects, QOH Architects was established to provide quality Architectural services, but has expanded over the last five years to now incorporate Project Management and Interior Design services.
With offices in Sydney and Newcastle, QOH Architects can provide professional services of the highest standards to clients throughout Newcastle, the Hunter, Central Coast, Wollongong and Sydney, as well as regional NSW.
Our design philosophy is to create unique and quality designs whilst working within the budget and time constraints of individual projects. It is also a strong belief at QOH Architects that the built form of a project should be respectful and sympathetic to the surrounding environment and context. All stages within projects are personally managed by our Directors and Associates, who have hands-on day to day involvement.
Website: www.qoh.net.au
20 Church Street, Wickham NSW 2293
Phone: 02 4929 1165
Email: newcastle@qoh.net.au
---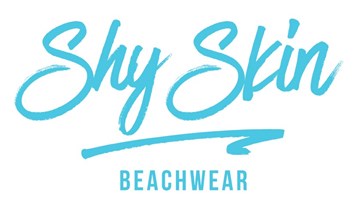 Be ready to enjoy the sun this summer on our beautiful coastline.
Shy Skin women's long sleeve swimwear and beach cover ups are designed in Merewether and made in Australia.
Shy Skin swimwear is UPF50+ and ultra chlorine resistant.
You can feel good about your Shy Skin swimwear not only because it looks and feels great but it's made using Vita Xtra Life lycra that is 100% recycled -post consumer goods.
The yarn used to produce the lycra is manufactured in partnership with the Healthy Seas Initiative, a joint venture of organisations and businesses who have joined forces to clean the oceans and seas of marine waste, such as derelict fishing nets responsible for the needless death of marine animals. And they don't just dump the waste nets in landfill, they recycle them into high quality materials for use in new products like our swimwear.
For those of you who love the summer, the beach and spending time in the ocean and want to protect your skin, Shy skin has you covered.
On the beach, in the ocean or by the pool, Have Fun in the Skin You're In.
Website: www.shyskin.com
Email: caitlin@shyskin.com
---
Become a sponsor of Dixon Park Surf Life Saving Club. Click here to support a great community organisation.

Frame Promotional Products arose out of the need for customers to have their logo or message placed on items in order to brand, promote, create incentive, or give gifts to employees and customers. We answer these needs daily with staff dedicated to top quality service, speedy delivery, and a great selection of products.

We are here to stay!

We are not going to be one of the many companies who are now out of business, we answer to you, our valued customers! This is why we are here to stay. We believe we will gain your business and trust by having better understanding customer service you have seen, great prices, high quality products.

Honesty! We value your business, and your opinion.

Our extensive manufacture relationships allow us to offer products that are not available through most distributors. 
Don't see what you are looking for? We try to put as many choices on the website as possible to better your experience. However, we do also offer thousands of other products that are not yet placed on our website.

Let us help make your business a complete success. While we are proud of our huge product selection, individual customer service is our true mission. From assistance in product selection to the final delivery. 

Make the decisions…. We handle the details…. You save time!

Few Organisations are as committed to work as hard as Frame Promotional Products to earn your business and trust Just tell us what you need, and let us put our resources and experience to work for you!
Contact
129 Brunker Road Adamstown NSW 2289
Ph:     0249 625 644
W       http://www.framepromotionalproducts.com.au
---
Become a sponsor of Dixon Park Surf Life Saving Club. Click here to support a great community organisation.
Please click on an image below to view the gallery.