Atwea College (formerly Workers Educational Association – Hunter) is one of the largest providers of community based adult learning in NSW.
From innovative learning programs to niche skills training, Atwea provides our students with flexible and innovative courses and accredited courses. There are literally hundreds of learning options available at Atwea. Classroom, practical, outdoors, online or in your workplace… the choice can be yours.
From qualifications to courses that are just for fun, Atwea has a team of expert teachers, trainers and tutors that are sure to add great value to your learning experience.
Some of Atwea College's programs have positions available that are funded by the NSW government. More information about this government funding can be found in the Smart and Skilled and Adult and Community Education sections of the Training Services NSW website.
Website: www.atwea.edu.au
Open Monday – Friday from 8.30am till 5pm
289 King Street, Newcastle 2300
Phone: 02 4925 4200
Email: admin@atwea.edu.au

Hungry? We can fix that.
Our busy little takeaway has a delicious range of fresh food that caters for everyone. Our experienced staff cook and prepare your food to perfection! Our fried food is always crispy and everything we cook is fresh. We know how to make food the way you like it, delicious and easy to eat. Whether you are looking for some lunch or looking to cater a function, we will have something that is right for you.
Website: www.sangerz.com.au
Open Monday – Friday from 6.30am till 3pm
Unit 7/26 Balook Drive, Beresfield, NSW 2322.
Phone: 02 49 660 850
Email: orders@sangerz.com.au
---

Ausure Insurance Newcastle is an owner driven, professional insurance broking business. We are happy for you to have an insight not only into our professional lives and experiences, but also some excerpts from our personal lives, achievements, motivations, philosophies and beliefs.
We are a very approachable, contactable, hard working team of insurance broking professionals. We are here for you our much loved and valuable clients.
We act as your conduit to the insurance industry – you need never deal with or talk to an insurance company ever again – we do all this for you, and aim to make the experience not only rewarding, but actually pleasurable – something unheard of when people think of insurance… it does not need to be a dirty word.
Website: http://advisers.ausure.com.au/location/ausure-insurance-newcastle/
C1, 1 Honeysuckle Drive
Newcastle NSW 2300
Phone: 02 4941 0011
---

Founded in 1986 as part of the O'Hanlon Design Group with O'Hanlon Design Pty Ltd - Landscape Architects, QOH Architects was established to provide quality Architectural services, but has expanded over the last five years to now incorporate Project Management and Interior Design services.
With offices in Sydney and Newcastle, QOH Architects can provide professional services of the highest standards to clients throughout Newcastle, the Hunter, Central Coast, Wollongong and Sydney, as well as regional NSW.
Our design philosophy is to create unique and quality designs whilst working within the budget and time constraints of individual projects. It is also a strong belief at QOH Architects that the built form of a project should be respectful and sympathetic to the surrounding environment and context. All stages within projects are personally managed by our Directors and Associates, who have hands-on day to day involvement.
Website: www.qoh.net.au
20 Church Street, Wickham NSW 2293
Phone: 02 4929 1165
Email: newcastle@qoh.net.au
---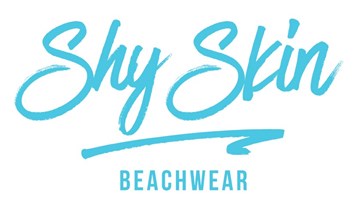 Be ready to enjoy the sun this summer on our beautiful coastline.
Shy Skin women's long sleeve swimwear and beach cover ups are designed in Merewether and made in Australia.
Shy Skin swimwear is UPF50+ and ultra chlorine resistant.
You can feel good about your Shy Skin swimwear not only because it looks and feels great but it's made using Vita Xtra Life lycra that is 100% recycled -post consumer goods.
The yarn used to produce the lycra is manufactured in partnership with the Healthy Seas Initiative, a joint venture of organisations and businesses who have joined forces to clean the oceans and seas of marine waste, such as derelict fishing nets responsible for the needless death of marine animals. And they don't just dump the waste nets in landfill, they recycle them into high quality materials for use in new products like our swimwear.
For those of you who love the summer, the beach and spending time in the ocean and want to protect your skin, Shy skin has you covered.
On the beach, in the ocean or by the pool, Have Fun in the Skin You're In.
Website: www.shyskin.com
Email: caitlin@shyskin.com
---

Tammy Hawkins
Sales Agent | McGrath Newcastle City
Tammy Hawkins is committed to exceeding expectations. She has an excellent track record of producing outstanding results with a 98% clearance rate over the last 4 years and a current average selling time of 20 days on the market. She prides herself on her ability to assess and create marketing campaigns to maximise her vendor's sale prices in the shortest time. Key to Tammy's success is her commitment to providing accurate, reliable information around the selling process as well not taking on too many listings at any one time. She strongly believes that each vendor should have the undivided attention they deserve to ensure that no stone is left unturned. Tammy's consistent repeat business and referrals are a testament to her impeccable reputation and her passion for honesty and integrity.
SPECIALTY SUBURBS
Contact
W       www.mcgrath.com.au/agent/1583-tammy-hawkins
M       0412 028 418
D       02 4989 4013
---
Become a sponsor of Dixon Park Surf Life Saving Club. Click here to support a great community organisation.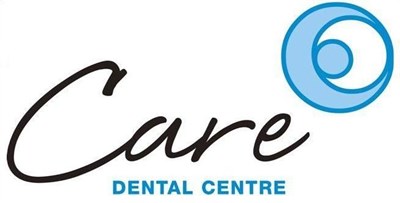 We've been practicing in Hamilton for over 35 years. Our team of professionals includes three dental surgeons, three hygienists, chairside assistants, a practice manager and office staff. David Hancock and Colyn Pavey have been in practice together for over 30 years and in 2008, Curtis Kemppainen joined the partnership.

Together, in our Surgery in Beaumont Street, Hamilton, we offer the full range of dental services including, General Family Dentistry, Crown and Bridgework, Implants, Orthodontics (fixed and removable), Root Canal Treatment, Teeth Whitening, Oral Hygiene Care and Education and Aesthetic Dentistry.
Website: www.caredentalcentre.com.au
19 Beaumont Street, Hamilton NSW 2304
Phone: 02 4961 1146
Email: infocdchamilton@gmail.com
---

Pharmacy Open 7 Days a Week 8am - 8pm!
Piggott's Pharmacy on Glebe Road is your super convenient, trusted Community Pharmacy. Being OPEN 7 DAYS, 8am til 8pm and with convenient parking at the front and side entrances plus a carpark at the rear, we are easily accessible and hassle free!
Piggott's Pharmacy has been serving the Newcastle Community for almost 50 years with personal service and care. Piggott's Pharmacy is not a generic brand, we are a local family pharmacy caring for your family and community. Piggott's Pharmacy have engaging and happy staff members, who value each and every customer. Caring service is what we strive to provide, with a smile. You are welcome to challenge our claim by visiting any Piggott's Pharmacy - When you experience the difference, you will be glad you did!
We provide a range of services to our customers, including:
Dispensary
Compounding
Flu Vaccinations
Blood Pressure Checks
Equipment hire, such as wheelchairs, crutches, breast pumps and more
MedAdvisor
Loyalty Program
Leave for work certificates
Piggy Bank Plan
And we even have a Baby Nurse from 9:30am -12:30pm Monday mornings
We have been very active in the local community and the pharmacy community alike. We are well entrenched in providing traditional pharmacy values, genuine care, and quality service and advice. When you go to a Piggott's Pharmacy you will feel a warm welcome from staff who love their job. We invite you and your family to visit us or call us should you need any trusted health advice.
Located on the corner of Glebe Road and Hassall Street, there is also a GP and Pathology centre above us, should you need any additional health services. There is ample street parking available for free, and there is also on-site parking available at the rear, with the entrance to the car park on Hassall Street. For those using public transport, the number 14 and 21 buses stop nearby on Glebe Road.
Perhaps we cannot heal your illness immediately, but you will feel better after visiting us in either Blackbutt, Branxton, Lambton, Hamilton and On Glebe Road which is open 7 days, 8am til 8pm!
---

Allied Pickfords, Newcastle's favourite removalists has been servicing the region for over 20 years. Locally owned and operated from our new furniture removals office and storage facility, Jode, Tom and Steve have over 50 years experience in the removalist industry between them and are only too willing to help with any of your local, interstate or international relocation needs.
Our expertly trained team of professionals removalists in Newcastle can assist with household moves of any size. Whether you require just a handful of goods to be moved locally, or your entire home moved overseas, you can rest assured the team at Allied Pickfords in Newcastle will do everything they can to make your next move a success. We also offer various furniture storage options and have dedicated storage space which is safe, secure and affordable for our clients.
Website: https://www.alliedpickfords.com.au/contact-location/newcastle
3 Orton Close, Heatherbrae NSW 2324
Phone: (02) 49 87 2211
---

Vogue Fix Constructions is a Newcastle based Building and Construction company that specialises in high quality extension and renovation projects, single and multi-dwelling residential and commercial projects throughout Newcastle, Lake Macquarie, Port Stephens, Hunter Valley and Central Coast.
We have a strong passion for the Building and Construction Industry, and pride ourselves on our attention to detail, and providing quality projects within our Clients budget. With a professional approach, we ensure our clients are kept informed and are consulted every step of the way, ensuring their vision is always brought to reality.
Contact Troy Tarrant for a Free, No Obligation Quotation. 
Website: http://www.voguefixconstructions.com.au/
Email: voguefixconstruction@gmail.com
Phone: 0421 971 005
---

Frame Promotional Products arose out of the need for customers to have their logo or message placed on items in order to brand, promote, create incentive, or give gifts to employees and customers. We answer these needs daily with staff dedicated to top quality service, speedy delivery, and a great selection of products.

We are here to stay!

We are not going to be one of the many companies who are now out of business, we answer to you, our valued customers! This is why we are here to stay. We believe we will gain your business and trust by having better understanding customer service you have seen, great prices, high quality products.

Honesty! We value your business, and your opinion.

Our extensive manufacture relationships allow us to offer products that are not available through most distributors. 
Don't see what you are looking for? We try to put as many choices on the website as possible to better your experience. However, we do also offer thousands of other products that are not yet placed on our website.

Let us help make your business a complete success. While we are proud of our huge product selection, individual customer service is our true mission. From assistance in product selection to the final delivery. 

Make the decisions…. We handle the details…. You save time!

Few Organisations are as committed to work as hard as Frame Promotional Products to earn your business and trust Just tell us what you need, and let us put our resources and experience to work for you!
Contact
129 Brunker Road Adamstown NSW 2289
Ph:     0249 625 644
W       http://www.framepromotionalproducts.com.au
---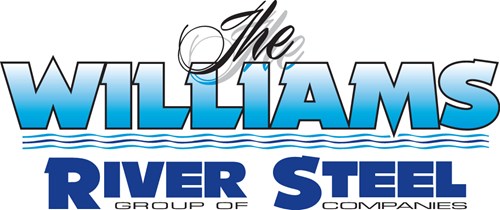 Head Office: 25 Old Punt Road, Tomago NSW 2322
P: (02) 4985 2000 F: (02) 4985 2099 W: wrsteel.com.au 
Email: marketing@wrsteel.com.au
---
Become a sponsor of Dixon Park Surf Life Saving Club. Click here to support a great community organisation.