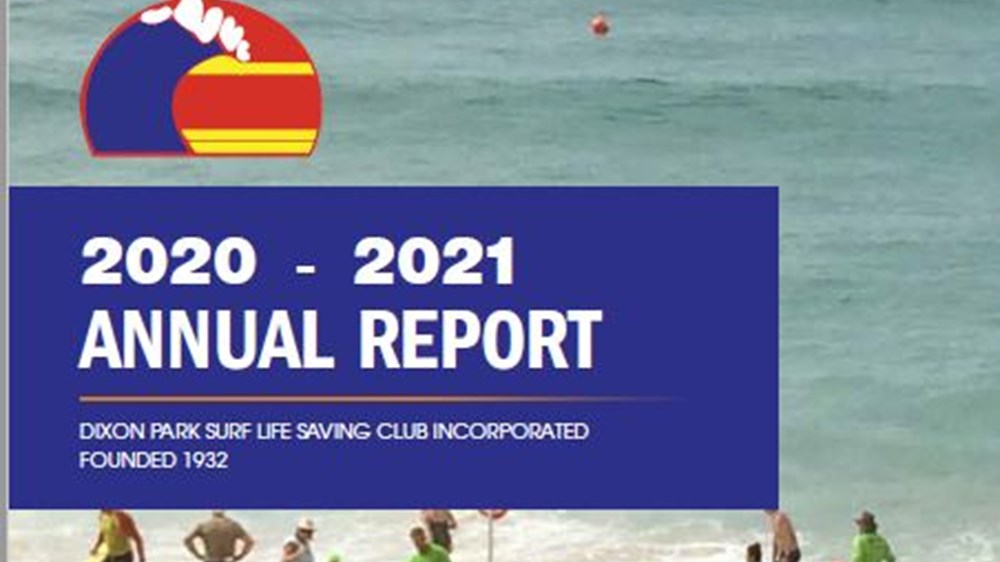 Dixon Park Annual General Meeting 2021
Dixon Park Members ...
The Annual General Meeting (AGM) will be held via ZOOM on Sunday 19 September at 3.00 pm.
Annual Report 2021 is available on the website for review. 
ZOOM details will be emailed to members.
The Agenda for the meeting is included in the Annual Report.
Some Executive positions still require nominations: Administration and Vice President.
Looking forward to your continuing support of our beachgoing community. 
Peter Brown
President
Dixon Park SLSC